Curriculum
Academics/Curriculum
We are proud of our Biblical Training and Academic Environment that include Faith, Leadership, Etiquette, Character and Service, which are the supreme goals of the Christian education we offer our Community. We believe God has great plans for our scholars lives and therefore guide and train them to be positive lights in our global society. We encourage scholars to embody characteristics, such as:
Respect for authority in the home, school and society
Perseverance and determination
Following rules, procedures and protocols of home, school and society
Doing their best work with great effort and strength
Work with a joyful and diligent spirit
Be willing to stand for what is right in difficulty
Keep a sense of humor and balanced perspective in life
Respect for Jesus Christ and the Word of God in our lives
These characteristics and more are what our U of D Scholars are exposed to in our standard Abeka Christian Curriculum and daily biblical lessons based upon IBOC Church Sunday Services, Monday School, Tithing Our Time Series and Leadership Trainings. U of D curriculum standards embed habits of orderliness, compassion, honesty, accomplishment, cooperation, perseverance, self-control, attentiveness, fairness, confidence, responsibility, steadfastness, discipline, endurance, helpfulness, neatness, patience, good judgment, and definitely respect.
We are academically strong as well using research-based resources and materials that pique scholars' interest in mathematics, reading/language arts, science, social studies, fine arts and physical education. Each U of D Educator implements motivating instructional strategies with a purposeful, highly effective and precise academic instructional cycle. Our lesson plans are aligned with the Texas Essential Knowledge and Skills, scholar-focused and rigorous in nature. We believe scholars should experience a "productive struggle" where they make sense of challenging ideas and perplexing problems academically that lead to a deeper understanding of skills taught. U of D Scholars participate in inquiry-based learning, projects that require critical thinking, perseverance, excellent comprehension and cognitive demand based upon Bloom's Taxonomy.
Whether our younger of scholars engage in "play" or our older scholars engage in "motivational and engaging" learning activities, including online learning software for the perfect blended learning environment – they are high-spirited and grateful for every opportunity. In their Fine Arts classes, scholars are exposed to drama, praise dance and more. Our class sections love being at school daily with their close-knit "class friends". Our U of D school system is interested in all scholars remaining current in their biblical and academic learning and are always prepared for virtual learning whenever scholars are absent for any length of time.
Our U of D Directors stand ready to answer your questions and offer additional exciting information:
Please contact Sis. Shunta Hunter, M.A., our Children's College Director, 972.572.4262.
Please contact Sis. Sherrye Vaden, M.Ed our IBOC/U of D Director of Education, 972.572.4262.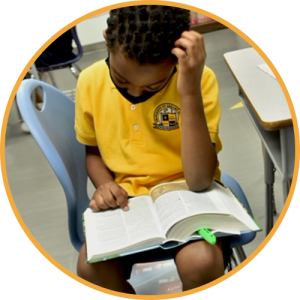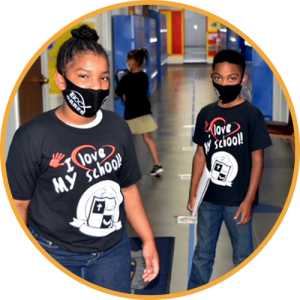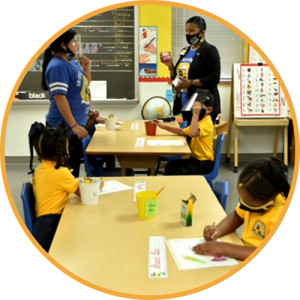 "When we study together, we learn together, we work together, and we prosper together"

– Barack Obama, A Dreamer